One of the most fun parts of any tech event is the community and collaborative nature. Inside the walls of the event centres, we find ourselves up to the ears on tech talk and sharing knowledge. Outside the event, there has always been a tendency to move towards evening events and the vendor-sponsored parties.

In a shift towards something new, we have a great community of folks who attend tech events and organize fitness related meetups like morning runs, walks, hiking, and more. This has become what we know as the #vFit community.


Special thanks to the #RunNSX team for helping us on Monday for the first of our 2018 #vFit runs. We will have some photo opportunity help at the Welcome sign and more!
This is a greatly appreciated boost to an already growing event as we get both fitness and community active at VMworld for the 6th year in a row!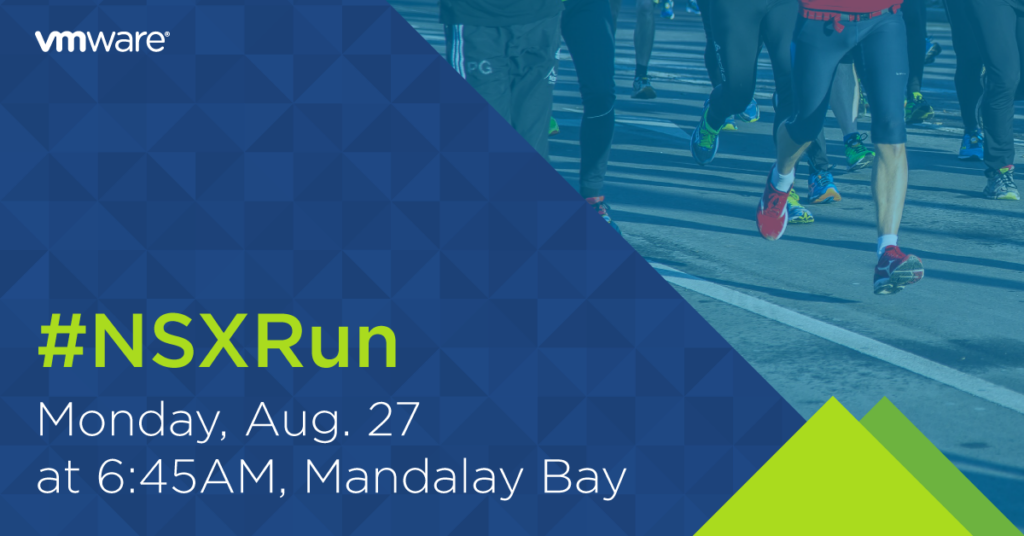 VMworld 2018 #vFit run details

Daily meet up in the Mandalay Bay registration/lobby area.

Route goes from Mandalay Bay lobby out onto Las Vegas Blvd, up past the Welcome to Las Vegas sign, stops at the sign on the way back (photo opportunity!) and then back to Mandalay Bay.

Departure times:
Monday 06:45 AM Pacific Time
Tuesday 06:45 AM Pacific Time
Wednesday 06:45 AM Pacific Time
Thursday 06:45 AM Pacific Time


The run is at approx 10min/mile in the main group and there may be a second group if enough walkers/joggers join.
Email me eric {at} discoposse [dot] com for more info