****************************************************************
Congratulations to Melissa (@vmiss33) on winning the 2013 DiscoPosse Year-End Giveway and we look forward to hearing about how much awesomeness comes from this great prize pack.
I really need to thank all of you who participated and provided such great feedback on your goals and on the prizes. This community is an amazing one and I am so proud to be among all of you as we grow our knowledge together!
Big thanks to the authors of the books who kindly supported the campaign by spreading the word and I encourage all of you to reach out to them and make sure that you follow this excellent crew of folks who put together these two great titles. These are absolute must read books if you ask me which is why I chose these as great prizes to share!
The Phoenix Project
Mastering vSphere 5.5
And just for fun, here is a little Neil DeGrasse Tyson for you that kind of reminds me of how I feel about community.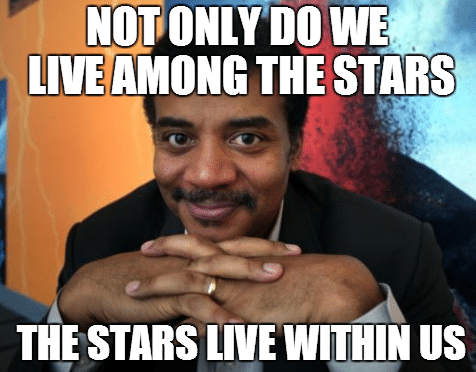 ****************************************************************
This has been an incredible year for me, and it has been entirely powered by all of you who have supported me and the site. I'm so thankful for the great audience that has shared this year with me, and my peer community who have inspired me in so many ways. Thanks to you, and my amazing sponsors, we have reached a lot of great readers and this is just a start to what we will be seeing as we head into an even bigger year with 2014!
Community in Two Sentences
I like to use this phrase to describe what community means to me:
I am here for you. I am here because of you.
The IT community is a powerful, and wide-reaching group in every aspect of technology. Because I spend my time among many different groups, it is particularly exciting to see how all of my communities converge together like a big Venn diagram of awesomeness. I am truly humbled by it all, and respect the work that everybody is doing to further what we do as we share our experiences.
Let's get to the giveaway!
This year I hope to share some great gifts with you because I have found great value in these things. What is more fun to me is the way that I want to be able to share it with you.
The prize pack includes the following very exciting items!
Mastering vSphere 5.5 (Kindle edition)
This great book by Scott Lowe, Nick Marshall and Forbes Guthrie, along with chapters contributed by Matt Liebowitz and Josh Atwell, is a phenomenal add to your personal library. You will get some great information on what's new with vSphere 5.5 with insight into every aspect of how to deploy and manage your VMware vSphere 5.5 environment.
The Phoenix Project (Kindle edition)
I love this book, and I hope that you will to. This is an amazing story that brings the story of how DevOps changed the way that an organization worked, and it is a great way to show you how you too can be a part of it!
The authors Gene Kim, Kevin Behr, and George Spafford bring the DevOps concepts to the reader in a way that really lets you look at how it can apply to what you do. Even if you can't fully enable DevOps, this is a way to start your journey in your own personal transformation to orchestration, efficiency and making IT better for you and your organization.
Starbucks $10 Gift Card
Because we are powered by caffeine, this is a great way to keep your energy up while you read through your Mastering vSphere 5.5 and The Phoenix Project and make yourself more awesome as you head into 2014!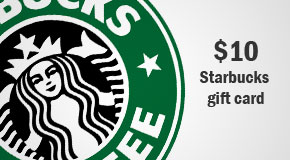 How Do You Win This Awesomeness?
This is the fun part. I like the interactivity of our community, so I want to build on that for our contest. To enter this contest, you need to do the following:
Add a comment to 

this post

 with the answer to 2 questions:
Question 1: How will winning this prize pack make your life more awesome?
Question 2: What is a goal in your IT learning that you have for 2014?
The contest will be open until December 20th for entries, and the winner will be randomly selected from the comment contributors. Please be sure to use an email address where I can reach you to arrange for delivery of your e-books and your Starbucks gift card.
Because these are all electronically delivered prizes, there are no limitations on where you can enter from.
So comment away, share the post, and most of all make your comment super fun because that makes it even more enjoyable! I look forward to seeing your comments, and thank you again for this amazing year!