Virtual Design Master Season 6 has begin with a fun twist this year!  We launched the first of four webinars in an educational series that will end up with a super exciting opportunity to be a part of a 24 hour virtual hackathon that is happening in August.
I was joined on the livestream by Virtual Design Master co-creator, Angelo Luciani (https://virtuwise.com) and as always this Hackathon-focused series also features the creative drive of Melissa Wright (https://vmiss.net).  The 2019 event series is aimed at making the hackathon experience more "Ops-friendly" which has been a challenge in many events that I've been a part of in the past.
Episode 1 On-Demand Video
Watch the replay of the live webinar below which is all about how to come up with an effective hackathon (or startup) idea, and examples of working ideas that have been effective and fun to build at previous Hackathons.
As always, drop in a comment and make sure to follow my YouTube for Virtual Design Master and much more!  There will also be a Team Virtual Design Master group at VMworld for the hackathon which I'm leading and there are so many opportunities to be a part of the VDM Hackathon as everything from an observer to an active participant or even a volunteer!
The registration is open for Episode 2 (July 11, 2019), Episode 3 (July 18, 2019), and Episode 4 (July 25, 2019) already so jump on in and get set up to see the live sessions.  Each webinar is also streamed to the YouTube channel and available on demand.
[rule style="rule-dotted" ]
Webinar Registration Links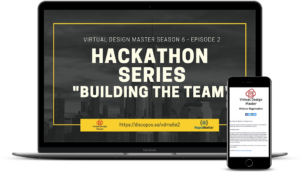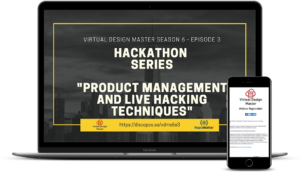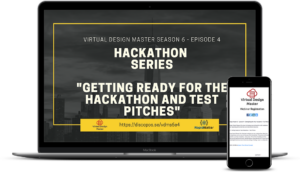 [rule style="rule-dotted" ]