It's a common tradition among IT folks, and anyone for that matter in their particular industry, to make predictions on the coming year. Last year I put a few thoughts out there that got some good results out of them: 2013 Predictions in Virtualization and Server Technology  and I was pretty pleased to be a part of watching these predictions come together.
This year however, I read something interesting from John Troyer of VMware and Geek Whisperer's fame: http://jtroyer.me/2013/12/dont-predict-create-the-2014-you-want-to-see/ which I quite agree with.
Effectively, this is what people think of predictions:
So rather than lay out some predictions on products and directions in technology, I wanted to just talk about my personal goals to commit to the IT community and to my own advancement in learning in 2014.
Dabble with more…
This year I want to invest some serious time into container systems such as Packer, Docker and Ravello Systems. This is something that is definitely going to be worth looking into to evaluate how I can put it into place for better app and server management. Think of it as a babushka doll system for your infrastructure 🙂
The idea of containerizing your infrastructure needs some attention to decide whether it's the appropriate solution for you and your organization. It is an important direction in my opinion.
As a lifelong learning advocate, I will continue to use great tools like Pluralsight and online learning products to grow my depth of knowledge and widen my overall knowledge on hardware, storage, and networking. This was a really great year where I became close to many vendors and this will also become a strong goal to get in depth knowledge on current products and upcoming technologies.
Dive deep into…
A few areas that I'm digging much deeper into and hoping to bring some people along for the journey through posting my results along the way.
Puppet
I've dabbled with Puppet this year and it has turned out to be a great system that will be a definite part of my toolbox of automation and orchestration going forward. I'm going to show how to use Puppet as a standalone configuration tool and a stateful configuration management environment using the full suite from a centralized server. If you haven't already started to look at Puppet, I'd suggest that you do.
Chef
Another great tool in the configuration management space that I need to get more involved with. There are some really great people and resources tied in with the Chef ecosystem that I will tap into and share as I find more ways to put Chef into use as a cross-platform configuration management suite.
ZED (let's hope!)
Last year with the GA release of vCHS (vCloud Hybrid Service), Nick Weaver and his team created something pretty incredible. Not just the vCHS service itself, but the engine that drives the automation behind it which is named ZED (Zombie Engine DSL). There have been some really great scripts and tools that have come out of the vCHS build
Some Really Big Things
OpenStack related stuff (shhhh…this one is a big one but kind of under wraps) and I am excited for a year of really heavy time and effort investment that I'm putting towards OpenStack. This has become something that I've been keenly involved in throughout 2013 and I definitely have big plans for 2014.
vCloud will also be getting some aggressive focus as I advance my knowledge investment with the vCloud suite of tools including vCloud Automation Center 6.0 (vCAC) and more use of vCenter Orchestrator (vCO).
I also have some other really big projects underway that I can't share details on, but as soon as I can you will all be learning about these super fun projects as they become public.
Virtual Design Master Season 2
What began as an idea in 2013 became a really incredible and fun experience with the introduction of the Virtual Design Master challenge this year. In 2014 Angelo Luciani and I have some exciting ideas which will be coming to the Virtual Design Master competition and to the overall program as an ongoing platform. Really fun stuff!
Make sure to keep watching http://www.virtualdesignmaster.com to see what we are doing in the coming weeks.
Getting back to my Certifications
This year I'm getting back on track with my VCP and CCNA-DC as a start and then building on that to plan for my next steps in certification. In recent years I concentrated on broadening my learning but did not put specific attention to completing my certifications. I think it's time to put the effort to show that I have earned my spot in these technology areas.
Share All the Things!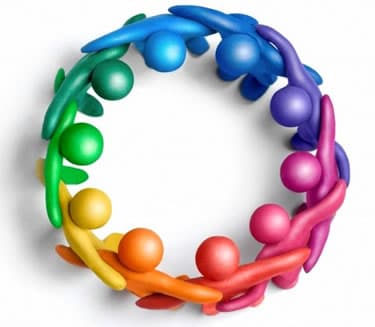 The goal of 2014 is to continue to share with all of my readers, peers and colleagues. I have been lucky to be able to be elected as a VMware vExpert in 2013 as well as part of the Cisco Champions for the Datacenter program and I hope to honour those elections with sharing great information with all of you. It's a definite goal to earn my place among those programs in 2014 as well so wish me luck!
More VMUG and vBrownbag commitment this year is a must. I hope to see you all out there online and in person. VMworld 2014 will be another epic trip and I will be padding it with some days of discovering great technology firms around San Francisco that will be shared as I go.
So as I wind down this year I have to say thank you all for all that you do and I hope that your 2014 has lots of exciting goals 🙂