This may seem like a rather simple task, but apparently it is one that the team at Twitter in charge of the web UI decided wasn't needed. I was creating a Twitter list for the #vDM30in30 group and realized that I was unable to add myself to the list. Huh?!
First, let's start with why a Twitter list is helpful:
Organizes a single group of folks so you can view all timelines
Tracks membership that is visible to everyone on Twitter or privately if you'd like
Can be subscribed to
Can be embedded into a web page
Those are great reasons when we run events like the Virtual Design Master, or #vDM30in30 event where we want to be able to store people from Twitter who are contributing content. It's a great way to bring focus to the work that may otherwise have slipped by in your main Twitter timeline with so much happening out there.
Twitter Web UI for Lists
Firstly, the Twitter web UI for lists seems backward to me. You can view lists on your profile using the https://www.twitter.com/YOURPROFILE/lists URL. In my case, it's https://twitter.com/discoposse/lists to view all of my lists.
Thanks to the magic of RESTful URLs, I also know that I can use the slug name to view the list directly. For the "#vDM30in30 2015" list, Twitter assigned "vdm30in30-2015" as the HTTP friendly slug: https://twitter.com/discoposse/lists/vdm30in30-2015
Further additions to the RESTful goodness for members means you can see them with this URL: https://twitter.com/discoposse/lists/vdm30in30-2015/members
Cool, right? So, it should be super easy to add new members right here from this page. (SPOILER ALERT: It isn't!!)
Twitter seems to think that you should be adding Users in the User view. For some reason, this seems entirely reversed to me. I want to see a list view and add dozens of users. Instead, I have to search the user:
And from there, check off the list of choice for each user:
If I was managing the process for a large list of users, this would be unruly to say the least. This is reminiscent of the "there has to be a better way!!" infomercials.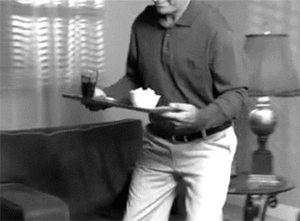 TweedDeck to the Rescue!
I'm a TweetDeck for Mac user, so luckily there IS a better way. Just open TweetDeck, and click the Add Column plus icon which brings up the column dialog. Choose Lists:
You'll see your available lists to choose from:
Just highlight one which brings it up in the right-hand pane and presents a nifty Edit button:
Now we have the list of members and a search dialog:
Type in your Twitter username into the dialog. This works for anyone you want to add, but the point was that we normally can't add ourselves to the list:
Click the + icon in the user dialog and it will become green check mark. You will also see your user show up in the right-hand pane as a list member now:
There really was a better way.
The End Result!
After toiling over the UX failings of the Twitter web UI, I now have a way to add myself to lists, and to easily add more users to list thanks to Tweetdeck. Many other third-party clients provide the same ease of use, so flavor to taste with the Twitter client of your choice.
Happy Twitter Listing, and here is the embedded list for your pleasure 🙂
Tweets from https://twitter.com/discoposse/lists/vdm30in30-2015